Sophie
The Marketing Selection Box; 12 free tools for Christmas
Updated: Dec 23, 2021
Marketing as a small business owner can be tricky - full marketing toolkit offerings such as HubSpot or SharpSpring are brilliant and powerful, but they're only as helpful and powerful as the team and strategy behind them.
Marketing tools are rather like selection boxes, there are whole varieties of flavours available, and there'll be some real favourites (hello Maltesers) and some that are left out in the cold (coffee creams and Bounty in our house).
There's normally something for everyone, and its the same with marketing tools.
As its the season of giving, I'm sharing 12 of the most useful (and FREE) marketing tools online that can help your business.
🎄 Otter
otter.ai is a nifty little transcribing tool you can plug into zoom. If you're the one who ends up having to make notes from a meeting along with all the other hats you have to wear, this is a godsend.
You can also import audio from previous meetings, or even voice notes, and it will transcribe the lot for you, and add captions. Brilliant.
🎄🎄 whattotweet
whattotweet.com - stuck for what to post on your socials? Hopefully you'll have a plan you can rely on, but we all get stuck for inspiration occasionally.
This little site, which is heavily inspired by Josh Spector's What to Tweet blog posts, is pretty handy for a quick brain nudge.
🎄🎄🎄 renderforest
renderforest.com helps you make video templates for any purpose. you can create animated promotions, logo reveals, slideshows, and all sorts of other useful bits and pieces with their online video maker.
This video below might not be super creative, but it took me two minutes tops to make.
🎄🎄🎄🎄 gifrun
gifrun.com helps you make gifs from YouTube videos and other sites. Great if you have made some YouTube content and you want a gif to go alongside it for your social media, website or newsletter etc.
🎄🎄🎄🎄🎄 EpocCam
EpocCam | elgato.com - is a fabulous little app (brought to me by Nick Raeburn) that means you can turn your phone into your camera for a zoom or teams call when out and about. Most laptop cameras are not all that great, and if you have a smart phone the quality is normally better.
Perfect if your camera is located in the middle of your keyboard like mine (WHY Huawei?) - you can also play with the daft filters if you're bored.
🎄🎄🎄🎄🎄🎄 TinyWow
Tinywow.com is a rather fabulous collection of tools that are super useful for any business. Need to merge PDFs? Done. Want to download a Facebook video? Easy. Want to change picture formats. No problem. Frankly wish I had known about this one ages ago.
🎄🎄🎄🎄🎄🎄🎄 Focusmate
Focusmate.com is a virtual coworking site that lets you book 3 virtual coworking half hour sessions per week for free. Granted you could use this for any job you have been putting off, but if you need a bit of accountability to help you get your marketing done this is a nice way to block out the time.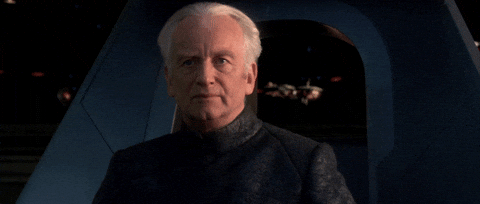 🎄🎄🎄🎄🎄🎄🎄🎄 Answer the public
Answerthepublic.com is a site that lets you listen into autocomplete data from search engines like Google then quickly cranks out every useful phrase and question people are asking around your keyword.
You get limited free searches every day. Only drawback is the super weird animated dudes (they freak me out!).
🎄🎄🎄🎄🎄🎄🎄🎄🎄 SparkToro
sparktoro.com takes Answer the Public one step further and 'crawls' (searches through) tens of millions of social and web profiles to find what (and who) your audience reads, listens to, watches, follows, shares, and talks about online.
You can have 5 free searches a month, so is worth being a little more clear on what you need before you start, but it can help with ALL SORTS!
🎄🎄🎄🎄🎄🎄🎄🎄🎄🎄 ahrefs
If you're even slightly interested in understanding a bit about Search Engine Optimisation yourself, rather than paying someone else to do it, ahrefs have created a short video course.
It is two hours of educational content, broken down into 14 snackable video lessons that are fun and super actionable.
🎄🎄🎄🎄🎄🎄🎄🎄🎄🎄🎄 Canva
We can't really leave out Canva.com can we?
The free version, unlike some sites who only offer 14 days or limited searches, is really pretty comprehensive, and you don't have to download any software. If you follow anyone on TikTok too there are a few people who share 'how to' Canva videos for small businesses (like this lady) which are very helpful.
🎄🎄🎄🎄🎄🎄🎄🎄🎄🎄🎄🎄 Mailerlite
mailerlite.com is a simple user friendly tool that you can use to create automations, popups, websites and email campaigns. There are lots of options in this space but having helped a number of clients with their email marketing this has to be one of the most user friendly I have used in the last year.
Phew. There you have it. 12 tools that are totally free and all pretty useful.
You're welcome.
(If you need help using any of these, or this all still feels a bit like hard work you know where I am.)