Sophie
7 Top Tips for Email Marketing
Emails can both be extremely useful for your business, but can also be the bane of your customers' life!
Email marketing is a little like going for an interview, first impressions count, but there are also a few things you can do in advance to help make sure things go well.
If your business is about to start sending marketing emails to your customers, here are 7 top tips to help you really nail what eventually lands in their inbox.
📧 Make it about them.
Lets say your business has a super product/service/special offer which you think is AMAZING for your customer, and you can't wait to get it out there.
Before you hit send, and even if the purpose of your email is to offer your customer something great, remember by sending an email you are interrupting their day.
Yes, they signed up to receive your emails (they should have done if you are operating within GDPR guidelines - Mailchimp's GDPR FAQs are quite helpful here), but your email is still going to disturb whatever it is that they are doing - keep that in mind, and make it about them.
📧 Make it generous.
A phrase often used, and misunderstood - to 'give value', but what does it mean?
Giving value does not mean giving away all your trade secrets for free. Think about what the recipient will value and apply that - share research, share tips, share offers, share information - make it helpful and/or interesting and it will become valuable to your customer.
Not every email is about making a sale, looking after your existing customers and turning them into advocates for your business is important too. Don't forget you can add value to your customer's experience by simply saying thank you for their interaction and loyalty.
📧 Make it specific
And by this I mean not just the topic (we cover this later) but the group of people to whom you are speaking.
Email segmentation is worth keeping it in mind if you can from the outset, even if you're not at that point yet.
Chances are, as your company grows, you will gather different sets of people you want to talk to: clients, investors, industry peers. By making sure you keep the content of your email focused on that particular group, you will build their trust in you.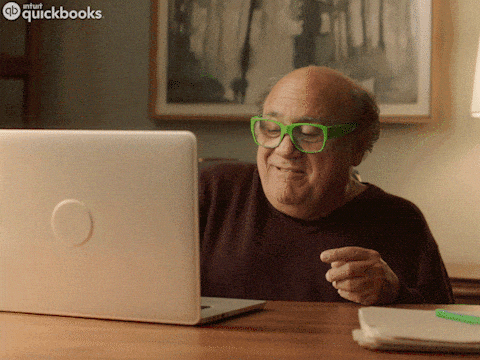 The same applies to customers at different points of their customer journey.
Have you ever received an email promoting a product you have already bought? Annoying isn't it? And what effect does it have? It makes you feel like you are just a number.
Even if you are not segmenting your email lists, remember who your recipient is and at what point in time you are contacting them - be specific.
📧 Make it conversational.
When you receive an email in 'corporate speak' it doesn't draw the reader in. Think of the amount of emails, or social posts, that start with 'we are delighted to announce' - do you want to know more, or do you switch off and delete.
People claim our attention spans are getting shorter. I don't think this is the case at all - anyone who has binge watched a TV series or spent 2 hours down the YouTube or TikTok rabbit hole knows we can happily spend a long time focused on one thing, the key factor is what hooks you in initially.
Think about the language you use. It doesn't have to be emojis, swearwords and achingly hip references, but put some personality in. Even if you are sending emails business to business, it is not a company reading the email, it is a person at the company.
If it feels like it comes FROM a person they will feel spoken to AS a person, and you might just get their attention.
📧 Make it clear.
What is the purpose of the email you are sending?
Is it for information? Is it important?
Are you asking your customer to act? 🤔
Rory Sutherland, Vice-Chairman of Ogilvy, shared in a recent talk that by providing customers with multiple ways of responding to a request rather than simply a yes or no, a higher number of people responded. The changed the choice from 'do I want to respond?' to 'how do I want to respond'.
Make it clear what the email is about, what you are asking the customer to do and provide them with multiple opportunities to do the thing you are asking (don't forget the preview text!).
📧 Make it short.
When reading an email, or a social post, or an advert, our brains scan what we see. We take in the headline, larger text, bullet points and then eventually paragraphs if we're still interested.
Think about the 'scanability' of your email (many email platforms will do this for you). If your purpose is clear, you shouldn't have too much difficulty making it concise.
A top tip for checking it, is when you have written your email, read it out loud to someone else, or record yourself reading it. If the eyes glaze over, it is wise to see what you can do to prune it a little.
You don't have to include every tiny detail in the body of your email, you can signpost to more information elsewhere, and your reader can then choose whether to go into more detail or not.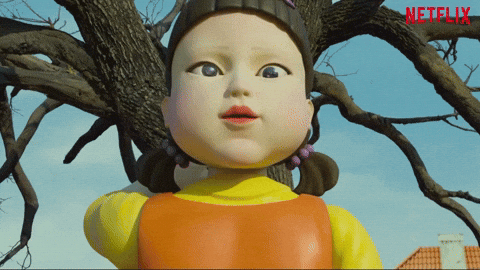 📧 Make it memorable
Many people get a little stuck with this, thinking their business is boring; printers aren't sexy, sanitation isn't cool, accountants are dry etc.
Poppycock. I am yet to find a business you can't make interesting to others, its all about how you present it.
Humour is a massive factor. Daft jokes, puns, interesting subject lines, examples of your own mistakes, anything that makes it less ordinary will help it stand out.
Of course there is a time and place for humour, but if it is not appropriate, you can use other memorable tactics:
- attention grabbing headlines
- interesting statistics
- testimonial quotes
- engaging imagery
Consider too that interactive elements such as countdowns, gifs or video can also make an email stand out.
There are of course WAY more details we could go into, but lets not get granular here!
If you need a little help curating your emails, or have more questions, do drop me a line by clicking on the button below.